A LIMITED RELEASE OF 2, 3 AND 4 BEDROOM APARTMENTS
Live Large on Little Jane
Generously proportioned residences inspired by nature, designed in collaboration with iconic Australian creatives Akira Isogawa and SJB Interiors.
Located in West Village, an established heritage community with cafés, restaurants and parklands, 1km from Brisbane CBD.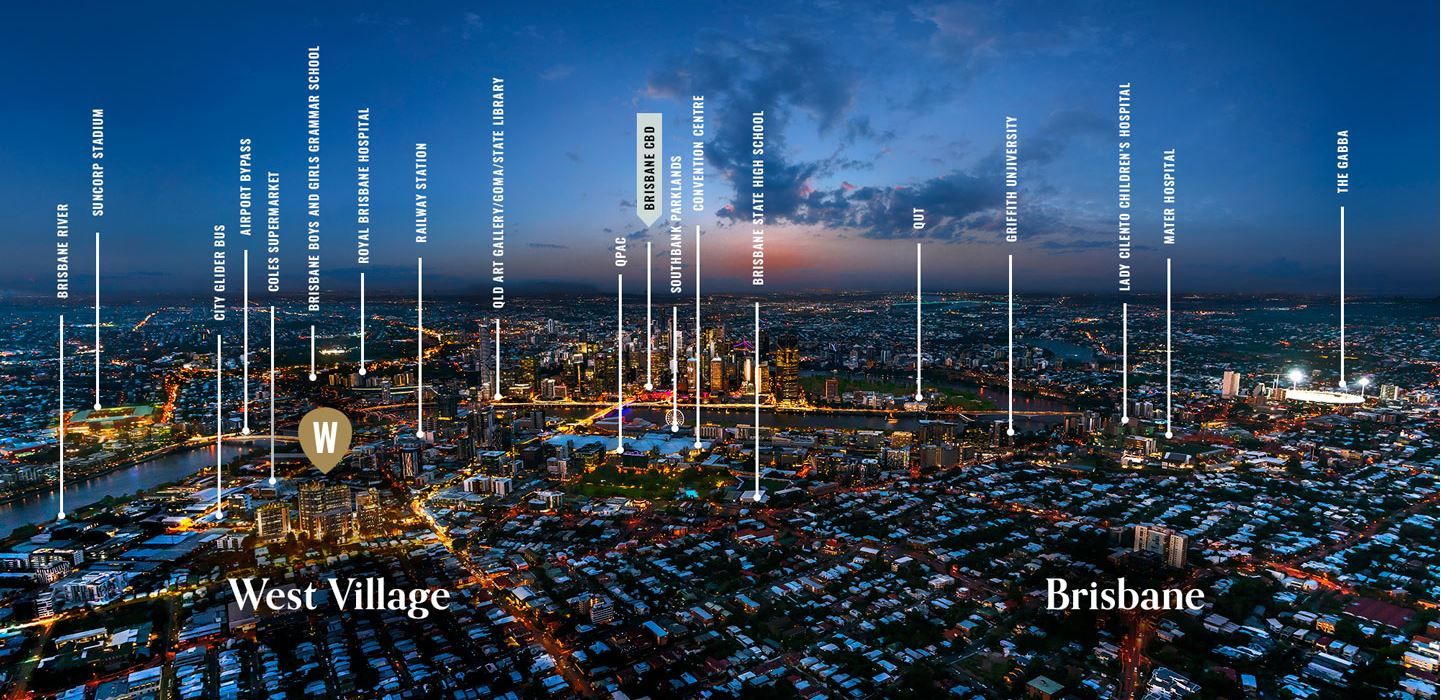 LUXURY RESIDENCES
Premium Features
Boutique gallery of only 53 residences
Exclusive entertainment facilities including a library, garden conservatory
Heated pool and private dining & cinema room
French oak timber floors
2.7m high ceilings and ducted air conditioning
Large balconies
Masterchef kitchens with Japanese style cabinetry and butler pantries
Completed November 2019
ICONIC DESIGN
Inspired by Nature
The building philosophy has been to invite nature in to promote tranquillity. The goal has been to create a design that is wholly 'of its place'.
Arcadia's design is based around environmental consciousness and the belief that natural eco-systems enhance the living environment and ribbons of green bring people together, naturally. At podium level, a Chusizen (Japanese floating garden) will embrace ribbons of green with an amphitheater lawn, sanctuary garden and rock pool.
A COLLABORATION WITH AKIRA ISOGAWA, SJB INTERIORS AND PLUS ARCHITECTURE
Residences with respect, renewal and refinement
Arcadia Residences epitomises respect, renewal, and refinement as a result of an unprecedented collaboration between internationally acclaimed design leaders, Akira Isogawa, SJB Interiors and Plus Architecture.
Akira brings three decades of creative and technical expertise to Arcadia. His design overlay reflects his unique aesthetic, articulates his textural understanding of the natural world, and honours both his and Sekisui House's Japanese heritage.
Plus Architecture prides itself on the ability to create projects which contribute positively to the urban landscapes in which they sit. Social responsibility is a primary focus for Plus; using minimal resources, preserving natural elements and passive sustainability to bring the best results for the community.